Shop
Don't want to order online? Order through the mail by clicking HERE.
IN GOD WE TRUST CD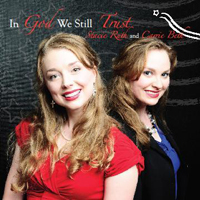 In God We Still Trust captures patriotism, faith, and freedom and enraptures audiences with soaring voices of passion.

Stacie Ruth and Carrie Beth appear as new leaders of the post-9/11 generation. Their three octave ranges combine with their passion for Christ and audiences feel motivated to move forward in faith!

With powerful, heart-stirring songs, In God We Still Trust activates positive patriots of faith to hoist the torch of carrying God's brilliant truth to today's world. It will make you feel proud to be an American like never before!
Buy NOW - $11.00 via Paypal
Or check it out on Amazon, by clicking HERE.
HEAVENLY CD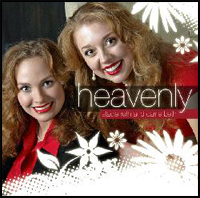 Need a depression-lifter? Grammy-winners and Dove-winners produced and played on this because they believed in the mission: to give all glory to God , share the Gospel of Jesus, and beam His light into dark situations!
Heavenly brings you into the presence of your Heavenly Father. Totally God-glorifying, Heavenly brings a Heavenly perspective to earthly living. Get your minds on Heaven and enjoy your time on earth. Get your own copy ofHeavenly and worship with Stacie Ruth and Carrie Beth!
Note: Upon your request, Stacie Ruth and Carrie Beth would be happy to sign your copy of Heavenly.
ISBN: 1606150073
Our Price: $18.00
Song List:
1. Boundless Love
2. Because He Lives
3. Via Dolorosa
4. Alive Forever, Amen!
5. Second Childhood Children
6. We Shall Behold Him
7. Only the Blood
8. Jesus, What a Beautiful Name
9. Gospel of Grace
10. Greater Is He
11. Dwelling Places
12. We Receive You, Jesus
All proceeds go directly to Bright Light Ministry.
STILL HOLDING HANDS BOOK
Stacie Ruth Stoelting speaks for a yet unheard voice: America's youth facing Alzheimer's in families. Through her published articles and her book, Still Holding Hands, Stacie Ruth spreads Alzheimer's awareness and hope from a Christian young person's perspective.

Stacie Ruth promotes Alzheimer's awareness via her dramatic visual/audio stimulating programs full of acting, speaking, and singing at churches, Alzheimer's Association conferences, and special events. National media feature her story (See "Endorsements" page.) But her programs, now including her sister, and book bring her family's inspirational story to life.

At 15, she wrote a book, Still Holding Hands. (See below.) It is a novel-like depiction of her grandparents' true romance, adventures, fight with Alzheimer's disease, and victory through faith. Many celebrities and leaders endorse it. The Alzheimer's Association granted permission to use its resources in the back of the book. (Still Holding Hands promotes the Alzheimer's Association.) It appeals to all ages and backgrounds.

Stacie Ruth has spoken and sung for many dignitaries, including the President and First Lady. As a keynote speaker and singer, she inspires all age groups. She recently cut a demo CD in Nashville with Grammy-winners and hopes to continue to inspire caregiversand patients alike via inspirational music. Wherever she goes, she desires to be God's tool to help others.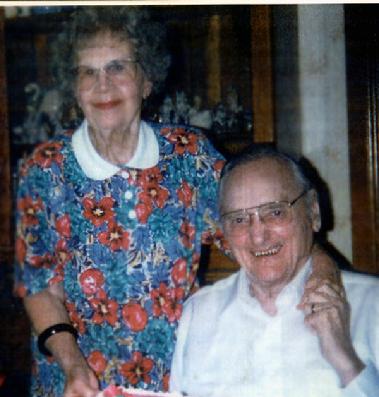 Click
HERE
to Read an Excerpt from Chapter 3 of Still Holding Hands.
Features of Still Holding Hands:
A Fresh Perspective from a Christian Teenager
Alzheimer's Association Resource Section
How to Cope with Alzheimer's through Faith
How to Help Families Cope
How to Care for a Caregiver (of Alzheimer's patients) and more
Religious Inspirations
An Enrapturing True Tale of Love and Triumph over Alzheimer's Disease
A Tool for Ministers, Caregivers, Social Workers, Medical Professionals, and Family Members of All Ages
Get your own copy as a gift for someone or for yourself. 
Note: Stacie Ruth would be honored to sign your copy upon request.
Our Price: $12.00
(List Price: $15.00)
All proceeds go directly to Bright Light Ministry.